FIRE ALARMS
BSA are members of BAFE, the only industry accreditation for the design, installation, commissioning and maintenance of fire alarms.
By choosing a BAFE accredited company, you can be sure that you are doing the most to protect your staff and your premises. Every consideration is taken from the design process, through to installation, commissioning and ongoing maintenance.
BSA are audited internally and externally to ensure that all installations and servicing are carried out to the required current British Standards BS 5839-1.
We install and maintain the following fire equipment:
Smoke and heat detectors
Smoke beams
Flame detectors
Call points / break glasses
Sounders / Visual Alarm Devices (VADs)
Door hold backs
We also provide the following as part of any fire alarm installation:
BAFE certificate (covering the design, installation and commissioning)
BSA Fire Folder containing all relevant documentation
Zone chart to be mounted next to the fire alarm panel
As fitted wiring diagram
Fire log book
Training of staff, including the carrying out of weekly call point testing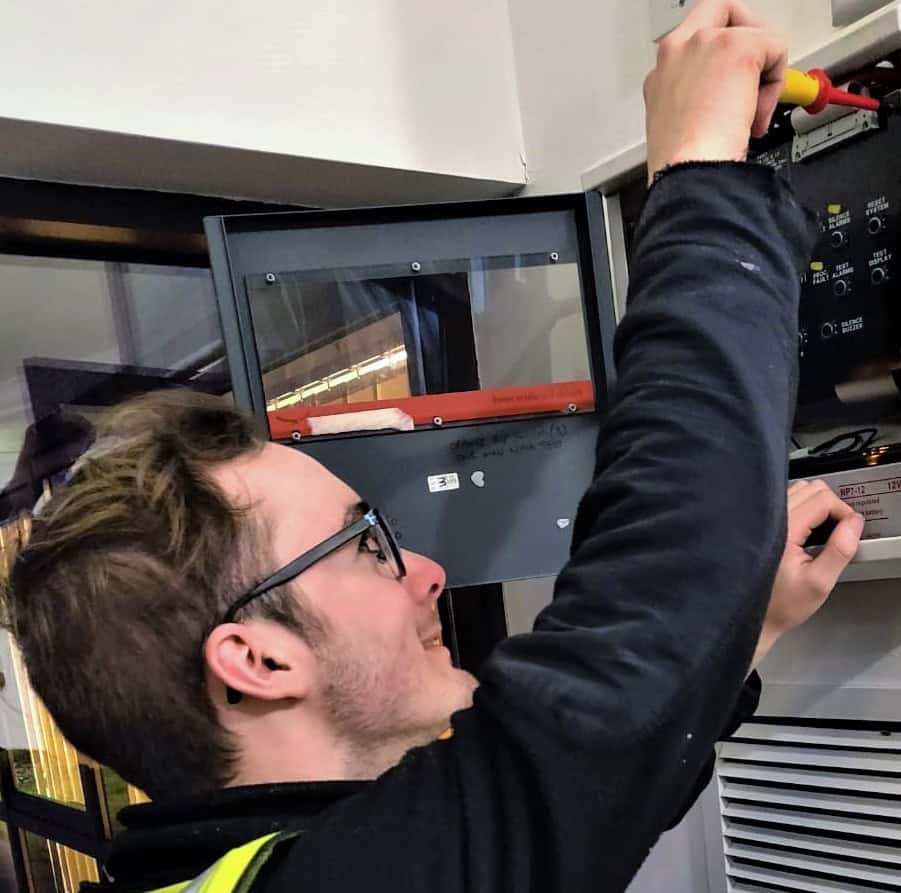 Servicing:
BSA offer maintenance contracts which typically involves servicing the system twice a year (as recommended by the British Standard)
We issue a BAFE maintenance certificate for your records
We give advice on how any changes can affect your position. This could either be changes to the British Standard, changes to the building or a change of use of the building
Every device is tested to ensure the integrity of the system is maintained